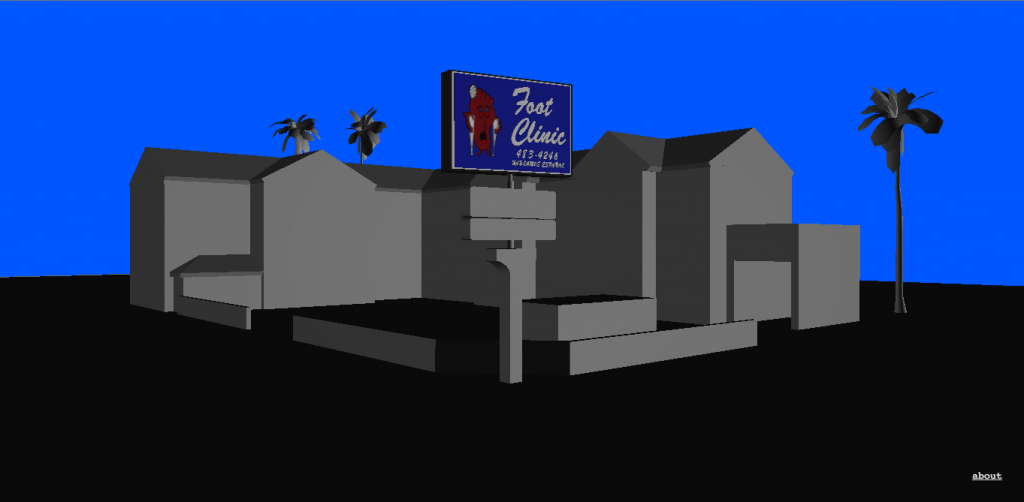 This past August I launched www.sunsetfootclinicsign.com, which is the first web-based project I've done in a while. The site is an accurate recreation of the Sunset Foot Clinic rotating sign on Sunset Boulevard in Echo Park, Los Angeles. Commonly known as "The Happy Foot Sad Foot Sign," locals say that the sign has the power to predict the fate of your day, depending on which side you see first when you pass by.
Please click through to the site and the About page there to read some of my reflections on L.A., signage, history, Zippy, memory, neighborhood preservation, and folklore.
This project was part of The Machine Project Field Guide to L.A. Architecture, a series of site specific performances highlighting unique architecture throughout the city, which I produced on behalf of Machine Project and Creative Director Mark Allen. To celebrate the launch of the site, I teamed up with Jessica Cowley, who organized a Public Space Singalong underneath the sign. Read more about that event here, and see the video below:

Hafosafo Chorus & Sunsetfootclinicsign.com by Jessica Cowley and Bennett Williamson from machine project on Vimeo.