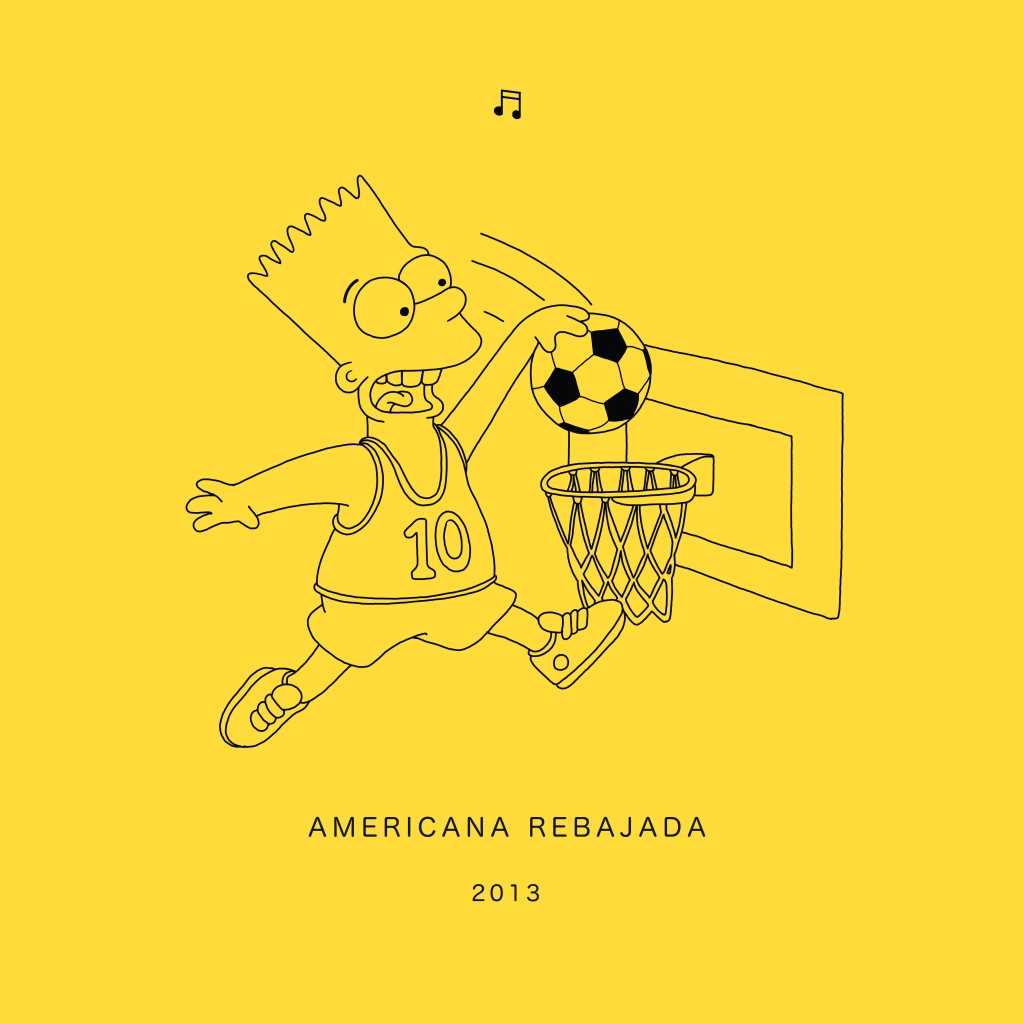 Last July, I was deep in a pit of intense work stress, when my friend Mikey put a new mix online. Made "on a rare Monday morning I had to myself," Mikey's Waiting for Takeout Mix was a fantastic blend of genres, edited as needed, lightly mixed, and peppered with weird interstitial moments. It was perfectly familiar and exotic at the same time, comprised of vinyl and field recordings he harvested while touring the world as a working musician. It made me miss my friend, but it propelled me too. I set it on repeat, lashed it to the rickety stagecoach of my mind, and like a trusty workhorse it dragged me out of work morass and back onto the steady path. I texted him to say thanks, and he replied "U make one now." So it was on.
I'm always impressed how much the diaspora of used records is a dead-on grassroots indicator of social, ethnic, and populist history of a neighborhood. (Has anyone published a paper on that?) The differences were stark when I relocated from NYC to Los Angeles in November 2011 – goodbye bachata, hello ranchero. Besides the 70s pop, classical music, and "dead white people's favorite crooners" that makes up the bedrock of all the cheapo bins in this country, Southern California displayed a distinct strata of American Country and Western. For mi gente there were loads of Mexican LPs with each track's style conveniently notated on the back of the record, making it easy to spot the cumbias and skip the baladas if you want. There were more rare flashes of locally produced New Age music, and a preoccupation with Hawaiian albums, souvenirs of the go-to California family vacation (well, after Disneyland) and reminders of a land beyond the sunset somehow even more chill than our own. And I did catch a few outliers – always makes me curious to think which retiree dropped off a late-career cassette from Mina, Italian pop star who withdrew from public performances for 27 years, at the Angel View Thrift Mart in Palm Springs, or what's up with the dude selling these homemade noise cassettes and Japanese prog records at an otherwise inconspicuous fancy-pants Pasadena yard sale?
The mix gelled when I started digitizing some straight-to-tape recordings I had been making off my kitchen radio, trying to capture the texture of 2012-13 Highland Park airwaves, just hitting record and trying to catch something live in the moment. The bits of ads, sports radio dudes mouthing off, NPR droll, and a particularly geriatric, marble-mouthed sales pitch that introduced me to SoCal used car colossus and noted marketing stuntman Cal Worthington (R.I.P.) provided the glue for the tracks.
Two months after I finished putting this together in September 2013, a job opportunity had us on the move again, so I shelved it until we've had some time to get re-settled in Santa Cruz. Without really meaning to, this mix has become an ode to living in Los Angeles, as well as the promised reply to Mikey. Enjoy.
Tracklist below:

Question Mark and the Mysterians – Up Side
Los Aragon – En Er Mundo
Loretta Lynn – Fist City
Link Wray – Jack the Ripper
Mazacote – Cumbialajara
Los Diablos – El Dale Dale
The Louvin Brothers – Are You Afraid to Die
Arthur Lyman – Ringo Aiwake
Mina – Chi Sará
Far East Family Band – Timeless Phase
Todd Rundgren – I Saw the Light
Bee Gees – Every Christian Lion Hearted Man Will Show You
The Norman Luboff Choir – Bury Me Not on the Lone Prairie
Jerry Byrd – Sleepy Serenade
The Roches – Come Softly to Me
Gonzales – The Visitor
Timmy Thomas – The Coldest Days of My Life
Cover art by the incomparable Bobby Houlihan – "i saw some mexican kids hooping with a soccer ball in redhook this summer and thought it was funny americana for sure."