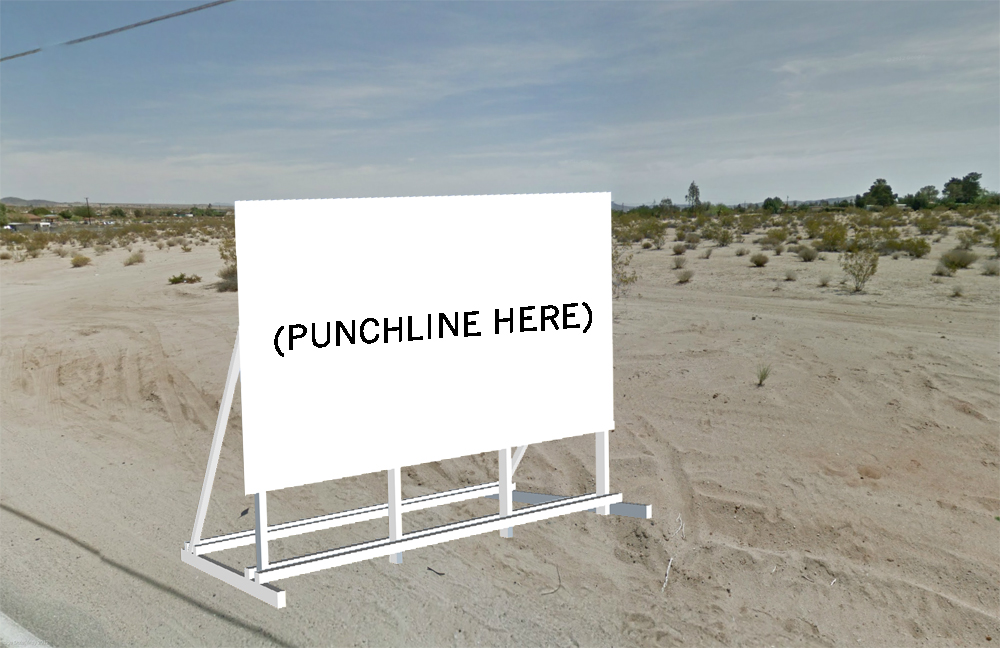 For HDTS 2013, I propose a simple project – to build two road signs, the first containing the setup of a joke, and the second containing the punchline.
The signs would be placed along a road at such an interval that when passing the first sign, the driver can see the second sign far ahead in the distance, building anticipation for the payoff. The specific site is yet to be determined.
The construction would also be simple – each sign measuring approximately 8′ x 12′, made of plywood sheets and 2x4s, weighed down with sandbags or posts sunk into the ground.
The joke itself would be pretty bad. "A PEANUT WALKED DOWN THE STREET – IT WAS ASSAULTED" or "WHAT DO YOU CALL A FLY WITH NO WINGS? – A WALK" or "HOW DOES THE MOON GET A HAIRCUT? – ECLIPSE IT" etc.
This project attempts to create a bit of absurdity for a passing audience, passengers captive in the ennui of a long road trip. The drive from setup sign to payoff sign provides a brief moment of anticipation, some respite from the monotony of the drive, only to return you to a dull, unchanging landscape after a stinker of a punchline.
This project stems from my ongoing documentation of signage in Los Angeles (see http://signages.tumblr.com/), and is also an homage to the touching hand made signs that advertise roadside attraction and distractions across the USA. I am interested in using signs as a way to incorporate text and humor into both urban and rural landscapes. From a practical standpoint I'm also interested in using my studio-based woodworking skills to execute the planning and construct these larger-scale signs, and exploring techniques for hand painting signs.
I am currently employed as the Event Producer of a large event series at Machine Project in Los Angeles. My website, http://bennettwilliamson.com/, has examples of my past work, including a recent piece made with a vintage home video titlemaker, and a solo show in London.
I will be setting up a low-power AM radio station as part of a fellowship in Green River, UT, from Sept 16 – Oct 27 2013. I would be thrilled to take on this sign project as a complimentary effort that would give me more reason to explore the high desert to the south.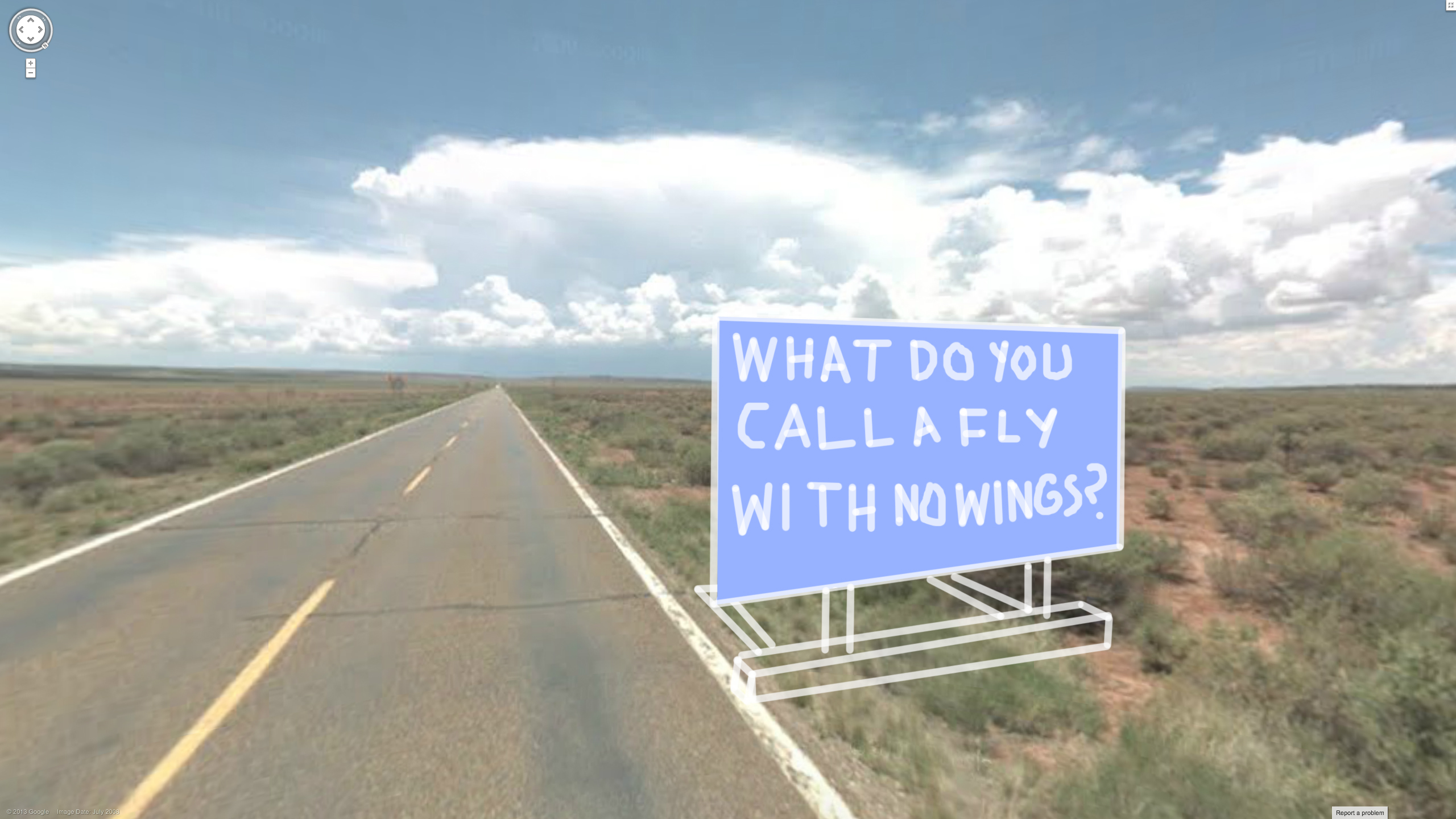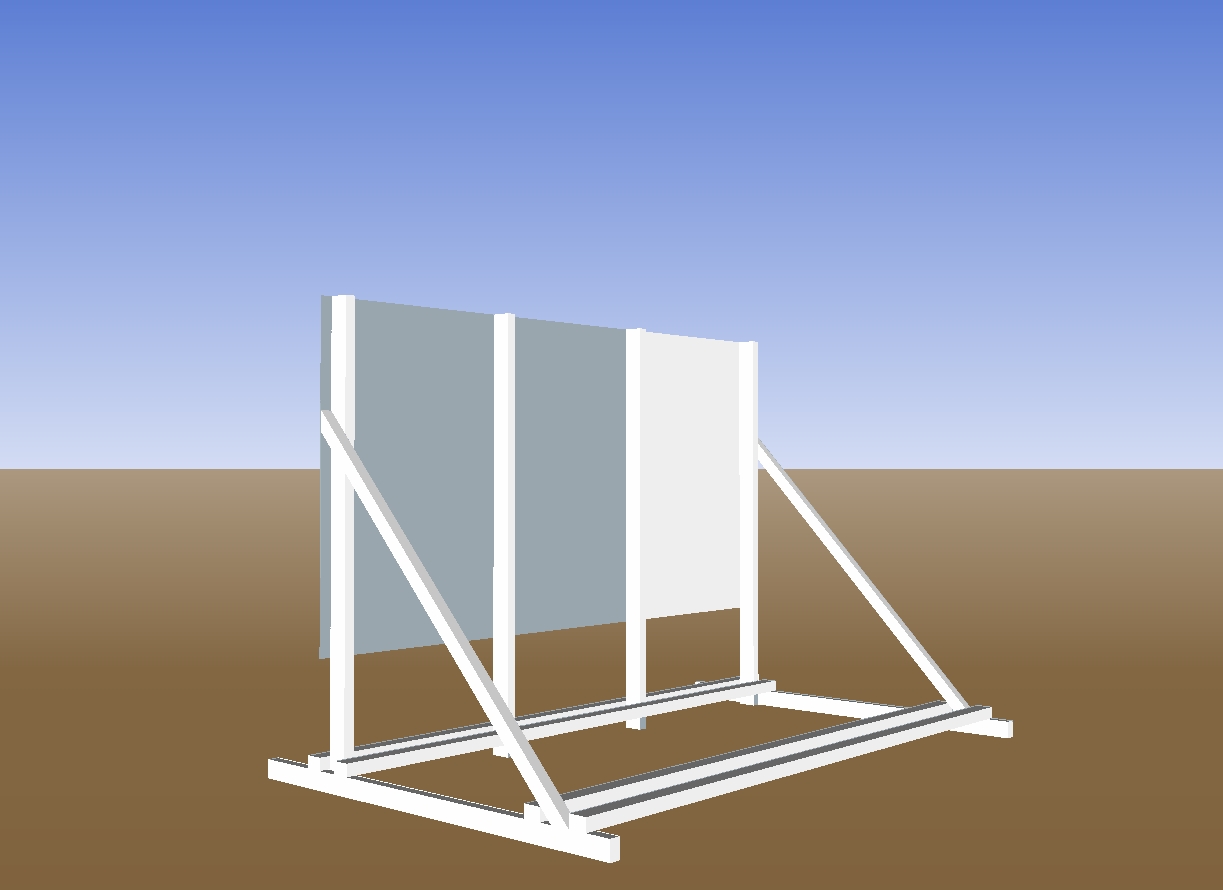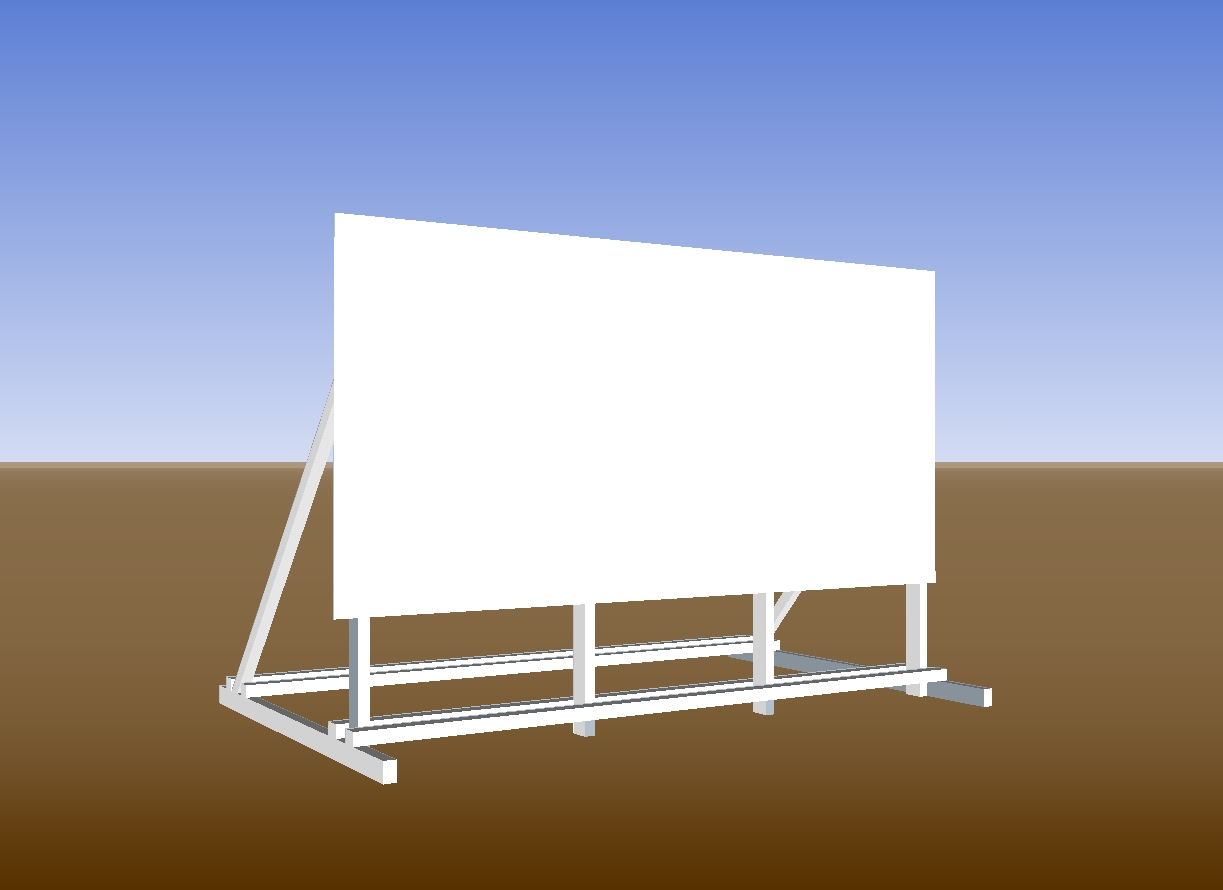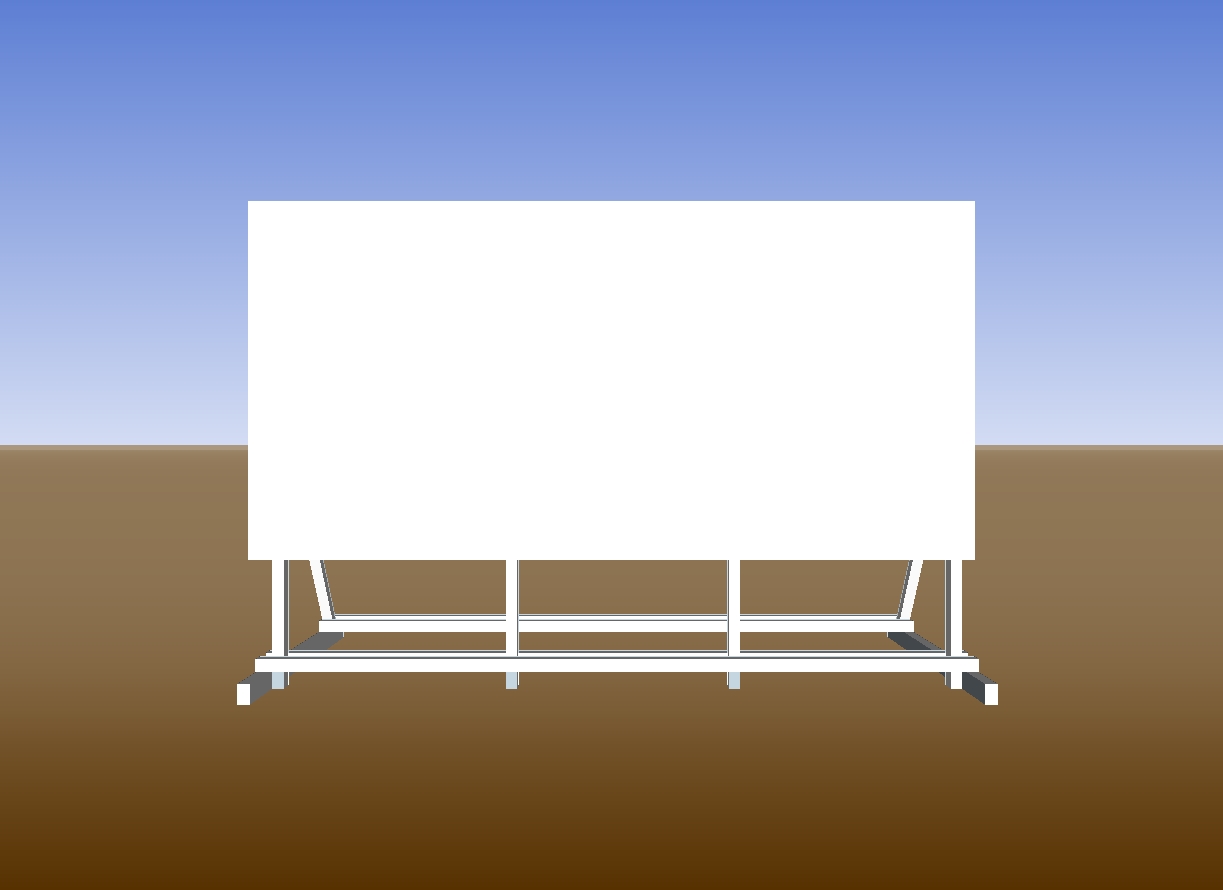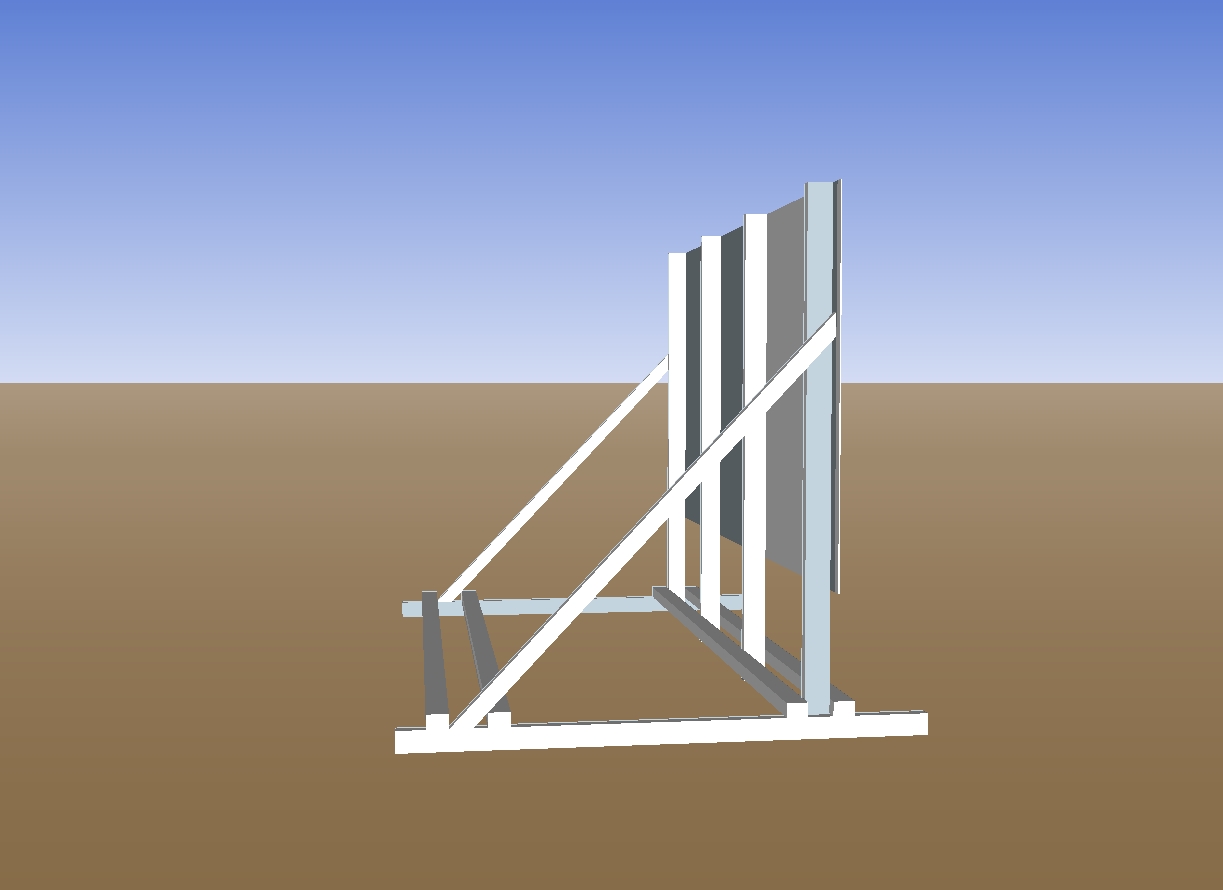 This project was inspired by a few sources:
– cheap roadside real estate signs in L.A.: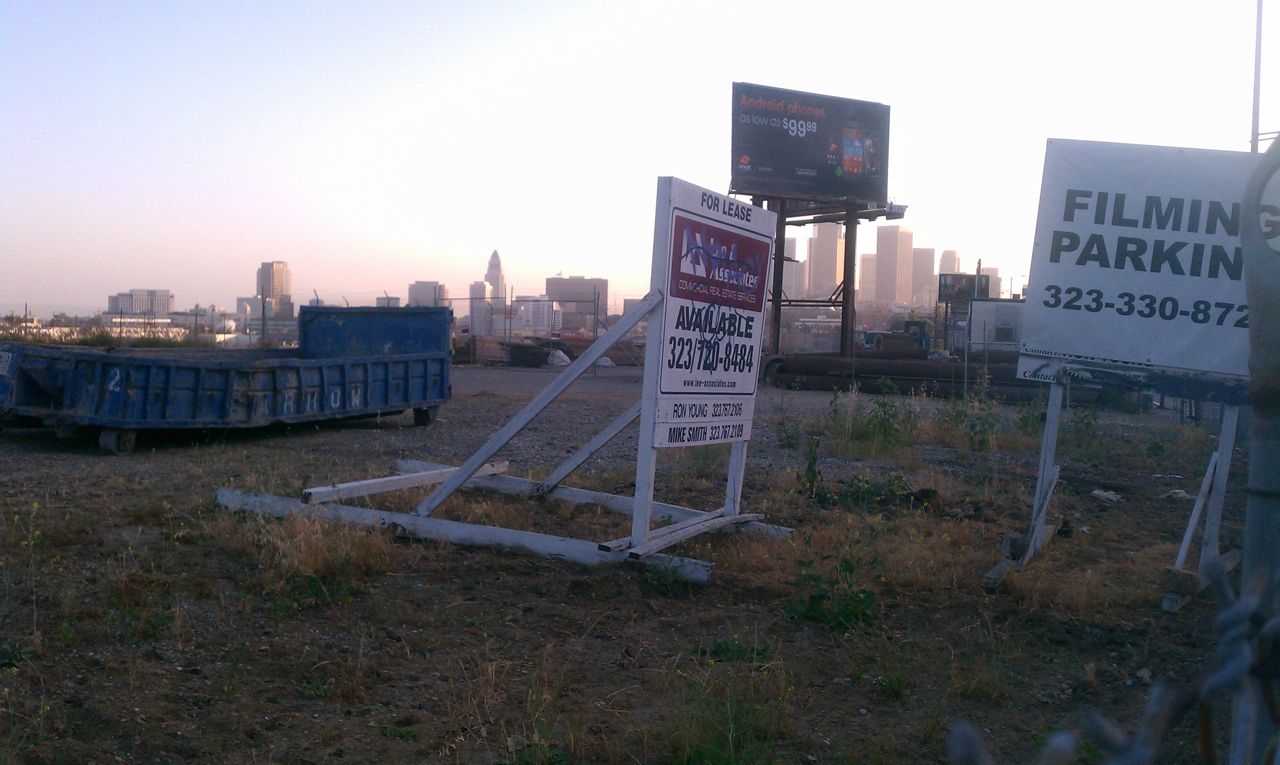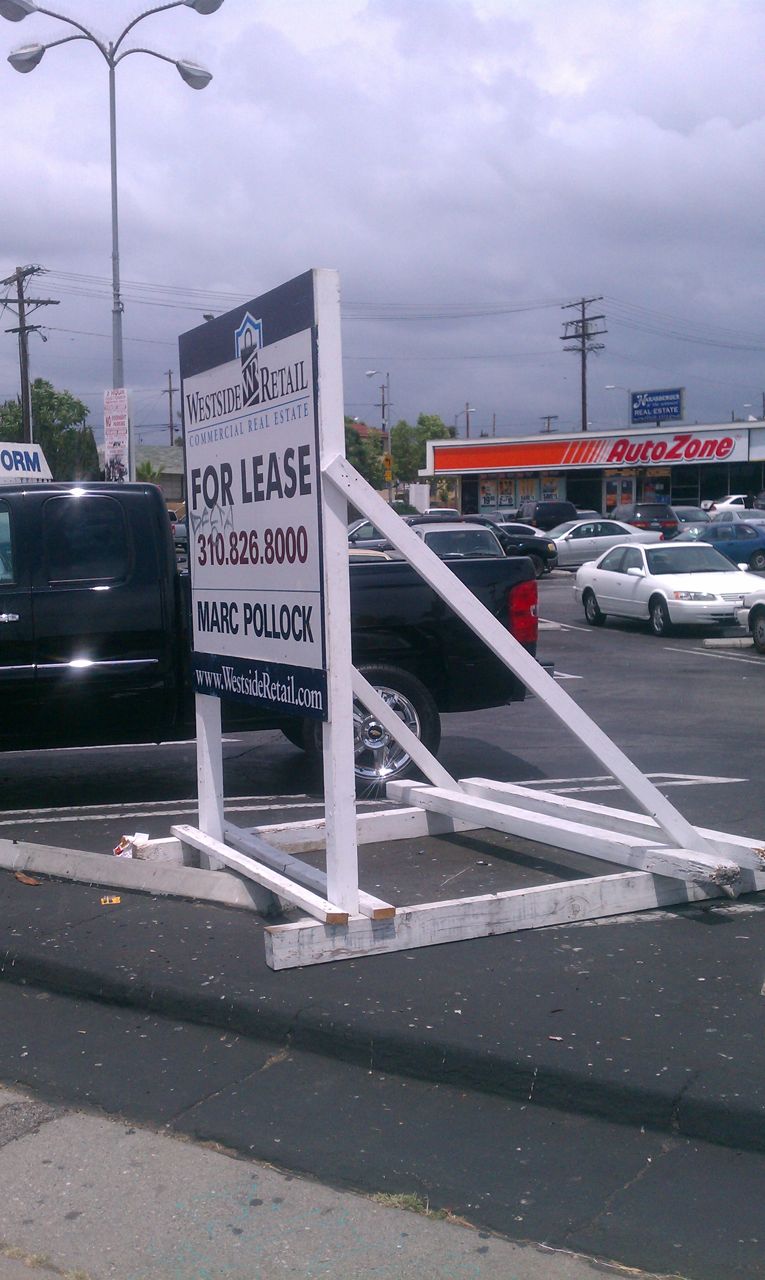 – Marc Horowitz's recent bad jokes dreamed up on a fundraising bike ride down the California coast:


– Kurt Braunholer's Kickstarter project to insert some absurdity into people's lives via skywriting:

– Steve Lambert's arrow sign project and other sign work & use of humor: