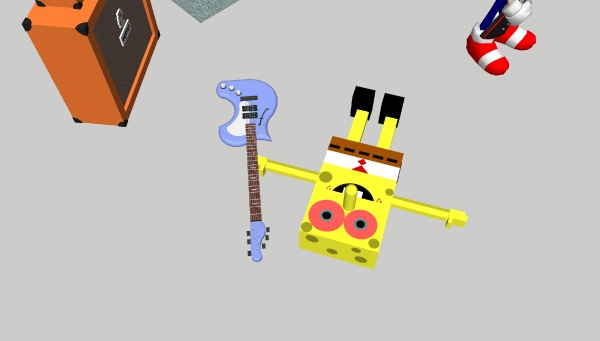 I'm excited to announce that I have I show opening up on Friday May 6th at The Pigeon Wing gallery in London! It's my first solo show, and there is lot of new work to be seen. The show features a few new prints, an audio broadcast, a zine, and an old video piece… something for everybody. It was a great challenge getting everything together and I'm excited to share. For fun (and a little added promo) I'll be DJing at Catch bar on Kingsland road the night before the opening. The show is up from May 6th – May 28th, don't miss it!
New Age Problems
Opening Friday May 6th 2011, 6:30 – 9pm (facebook)
at The Pigeon Wing
Top Floor (front),
Guild House Rollins Street
London
SE15 1EP
Bennett4Senate DJing @ Catch
Thursday May 5th 2011, 8-10pm (facebook)
22 Kingsland Road
Shoreditch
London
E2 8DA
(p.s. keep an eye on this space for pictures from the show, and read on for the full press release..)
The Pigeon Wing Presents

New Age Problems

The first UK solo show of New York based artist, Bennett Williamson.

May 6th-28th 2011
Preview: May 6th 6:30 – 9 pm

Open 12 – 5pm Fri – Sun.

New Age Problems looks at our contemporary daily practice of media consumption. With this show, Williamson attempts to document his experience navigating our world of images, employing the same internet-based participation techniques used by the general public – searching, appropriating, organising, and editing. New Age Problems explores instant self-publishing as a means of customising or personalising experience, with a particular interest in how some of our most intimate views of other users come from their lack of technological understanding.

The exhibition takes its name from the imagined suburban middle class landscape of Skymall Magazine, a catalogue whose products purport to solve a host of problems of excess. SkyMall Magazine Index, Holiday 2010 is a compendium that reorganises the constructed language of contemporary consumerism, and a time capsule of modern problems that will become obsolete.

My Still Life #1 and Band Practice on Salvia explore over-sharing on the web, and feature the artist navigating and adding to the web's cache of banal personal snapshots, and Google 3D Warehouse's collection of SpongeBob SquarePants fan art. The titles of these prints also reference search term techniques, such as using "my" to filter out stock photos in image searches, and the practice of filming oneself while attempting to do something "on salvia."

The video Ranchloop and the recording Salute de-contextualise audio-visual branding cues and create absurdist mixed-messages through the use of common tropes in food photography and DJ culture.

With this show, Williamson utilises the media in an effort to both critique and perpetuate our New Age Problems.