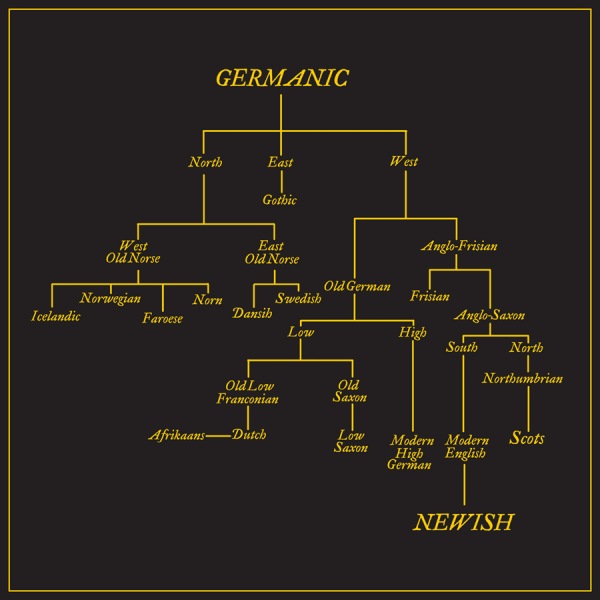 When Josh Dunn came to do a guest set last year on Awesome New Place, he pulled Manual Gottsching's E2-E4 (1984) out of the record library walls, and recounted to me how Finland's DJ Anonymous used the record to pre-heat parties, letting Side B play out it's proto-techno while he set up his second turntable, went to the bathroom, smoked a cigarette, got a drink, and settled into the booth for the rest of the evening.
Learning more about Gottsching was the real genesis of this mix, the impetus to finally listen to Ash Ra Tempel and the nucleus of other mainstay Krautrock bands that I had known were influential, but beyond that, hadn't really known at all. After a glut of Kraut downloading and record library perusing, I definitely gravitated towards the albums like Zuckerzeit (1974) and Music von Harmonia (1974) that pivoted from the noodling rock band format towards synths, pop, and the 'Kosmische' vibe.
When I interviewed Ashra percussionist Harald Grosskopf and his collaborator Axel Heilhecker on Awesome New Place, right out the gate they name checked Mickey Hart and spoke about how kosmische musik was essentially their generation's attempt at complete, formless, utopian free expression. But the 90s saw their albums reissued on CD with 'New Age Music!' stickers on the shrink and their honest hopes for enlightenment redirected towards the mass market for self improvement via a number of vaguely spiritual consumption practices; diets, mellow breathing exercises, Enya soundscapes, pastoral meditation retreats, candles, crystals, rainforest/ocean sounds sleeping aids, etc.

On this mix the co-opting continues, of course, and that now nostalgic 90s pallet of synth pads, slow beats, and reverb is being used by young musicians like Maxmillian Dunbar to conflate memories of New Age and House sounds. The kosmischen probably chose simple loops and patterns in part because synths weren't exactly plug-and-play back then, but their minimal, pianissimo, electronic compositions became an important touchstone for both modern composers like Arp and the stripped down thumps and clicks of Detroit and acid techno. Germany also had a vibrant, cassette-distributed home recording culture in the late 70s and early 80s, bootlegged and collected early on the the Kassettentäter LP series. That tape hiss has cropped up again with artists like Peaking Lights, Autre Neu Veut and YOU. taking advantage of a splintered record industry and home computer recording technology to press weird, small run releases with tiny, questionably profitable record labels.
The internet's connectivity has flattened music in a way. A new track could have been made five minutes ago, and is only five minutes away from minting a new niche, when it'll get Liked up into the iCloud and neatly filed one click away from the YouTube rip it was sampled from. Conversely, Grosskopf recorded his recently-reissued Synthesist LP (1980) alone, at a friend's house in the woods, in a deep meditative state. It seems difficult to try to make one's own music (or any art, really) these days instead of getting caught up in the process of watching, organizing, and sampling media. But when I interviewed Clams Casino, he reminded me that the internet has also made us profoundly alone. His sound isn't the heads nodding in the studio, its the glacial crawl of you and a computer in a bedroom, lost in the reverb settings just to keep from getting bored.
Artwork by Bobby Houlihan (thanks dude).
Thanks also to Bobby, George, Johnny, Marty, Cory, Bryce, Jacob, and the WFMU New Bin for all the music tips on this one.
Tracklist:
# Artist – Song (Year Label)
1. Orchestral Manoeuvers in the Dark – Almost (1980 Dindisc)
2. YOU. – Loose Joint (2010 Blind Prophet)
3. Lebkuchen – Der Blaue Traum (reissued 2002 no label)
4. Cluster – Heiße Lippen (1974 Brain)
5. Bitchin Bajas – Zone 2 (2010 Important)
6. Peaking Lights – All The Sun That Shines (2011 Not Not Fun)
7. Harmonia – Watussi (1974 Brain)
8. Arp – St Tropez (2007 Smalltown Supersound)
9. Maxmillion Dunbar – Original Soundtrack Flutes (2010 Ramp)
10. Clams Casino – All I Need (Instrumental) (2010 no label)
11. Silk Flowers – Small Fortune (2009 Post Present Medium)
12. Sexual Harrassment – If I Gave You A Party (1983 Heat)
13. Le Car – Audiofile 10 (reissued 2002 Ersatz Audio)
14. Baron Zen – At The Mall (PBW Remix) (2007 Stones Throw)
15. LA Vampires meets Zola Jesus – Bone Is Bloodstone (2010 Not Not Fun)
16. P.D. – Progressive Disco I (1980 Wahrnehmungen)
17. Alan Shearer – Sons of the Snake (reissued 2008 Permanent Vacation)
18. CH-Rom – Never-Ending Love Transmission (2011 no label)
19. Autre Ne Veut – Demoneyez (2010 Olde English Spelling Bee)
20. Jan Hammer – Night Talk (1987 MCA)
21. Suzanne Ciani – Love In the Waves (1982 Atlantic)