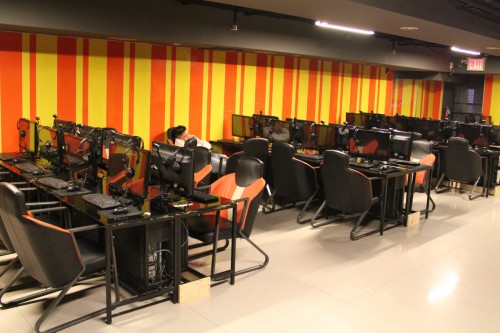 Real quick – Aram Bartholl of FATLAB has brought the speed show format to NYC – taking over an internet cafe for a one-night show of online artwork. The show is tonight from 8-11pm, at 90 Bowery Internet Cafe, NY 10013. facebook here http://on.fb.me/cjevSi.
I'll be there with Double Happiness, doing some live surfing and posting. The list of participating artists is thick – check it:
Erik Andersson, Cory Arcangel, Michael Bell-Smith, Charles Broskoski, Jon Cates, Aleksandra Domanovic, Double Happiness, Constant Dullaart, JODI, JK Keller, Greg Leuch, Olia Lialina & Dragan Espenschied, Duncan Malashock, Eva & Franco Mattes aka 0100101110101101.ORG, Aaron Meyers, Mark Napier, Katja Novitskova, Paper Rad, Jon Rafman, Ariel Rebel, Ryder Ripps, Evan Roth, Brad Troemel, Marius Watz

Was good to see a lot of these folks at the opening for Free at the New Museum, look forward to hanging out again. I'll post some pics here after the show.
RECAP: – (official recap on FFFFFAT)
Here's the post that we made for the show. The computer that we were designated to work on was ll in Chinese, and didn't have Firefox, only IE. So one of the hardest parts was getting the raw image URLs because I had no idea what any of the right-click menu choices said. I tried all of them eventually, but nothing seemed to work.
Anyways, we persevered – Jeff sat next to me and worked on the post concurrently, but that meant that someone's artwork was getting bogarted by us, since each work was assigned its own station. You do really need multiple computers for the true DH Live Blog experience I think…
Shoutouts to Joel Holmberg who came and sat with us for a while, good vibes.