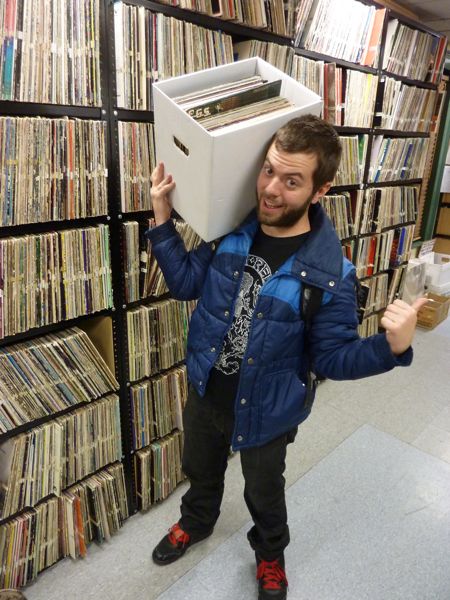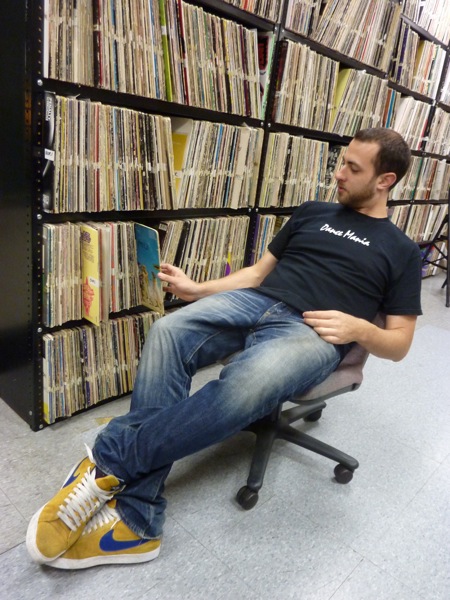 A big shout to the homies Josh Dunn and Jon Kirby who each came through this fall and dropped gems of sets of the WFMU airwaves.
Each of these guys sets was like a wedge of the Trivial Pursuit wheel that is the vibe of my show.
Tip of the cap to Kirby, who, besides authoring the above simile, really came though with the mic-break pleasantries, which I had promised in the listing for the show. We spoke much of regional food options. John's set was a great blend of boogie soul, thrift store classics from both ends of the spectrum; cheap classics, and cheap unclassics. Rare records too, no doubt. There was a distinct voice-modulation bent to his picks, as he just drove up from his homeland of NC coming straight off a book tour afterparty date for Dave Tompkins new tome How To Wreck a Nice Beach. Ended it all with an all Carolinas sunrise set. I was really impressed how Jon would jump off the decks mid-song just to set up his next track with some introductory patter that showed how well researched my man truly is. Check out the rest of his writings at CarolinaSoul.org, and listen to the show right here.
Josh, as always, played a masterful set filled with small-run offbeat 80s electronic music. From more straight house to angular art-school tracks and crossover post punk. I have learned a lot about Detroit techno by following Josh's gentle influence over the past few years, but the problem has always come down to "yeah cool but where can I find this?" He usually shrugs and sites his time spent combing record stores of the greater Detroit area, taking in stories from the old timers coming through. Also getting tips from long lost artists and their families reaching out when Josh ultimately finds their records and puts them in mixes on his well-crafted website, 100 Limousines. Josh pays a lot of his bills as a talented graphic designer, and lets his visual sense guide him as much as the music's history, so definitely take a look at the playlist for his show where I tried to get pictures of his myriad album cover gems.
Much thanks to both the fellas.