Here's a few pictures (courtesy of Eyebeam) from the Mixer performance at Eyebeam from September.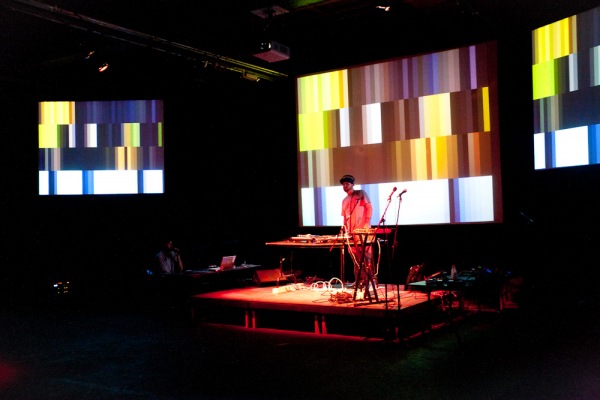 DJ Ghostdad and myself provided live visuals on the big three-screen background for Dam Funk and DJ Reverend Shines' sets. We used Dadeo, a "single channel video switcher/distorter/pixelator w/ midi, osc, and wiimote control" built in Jitter by Ghostdad himself. (Keep an eye on this space as Dadeo will go public (once G-dad has time to finish it foreal ;).) Ghostdad on the WiiMote, me on the Midi Fighter.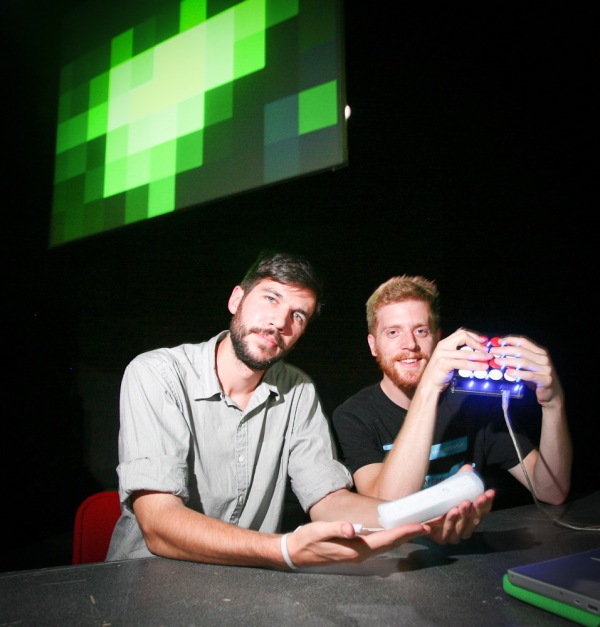 Videos included lots of rare YouTube digs, lots of not-so rare YouTube digs, and a couple of new animations that I made in Google Sketchup just for the show.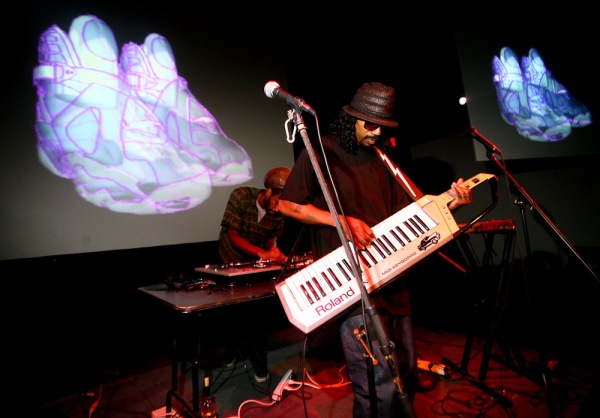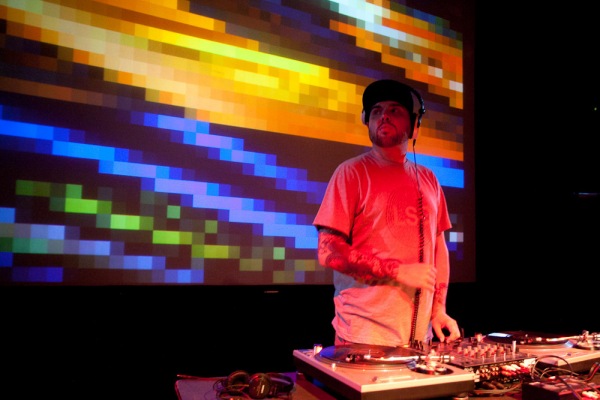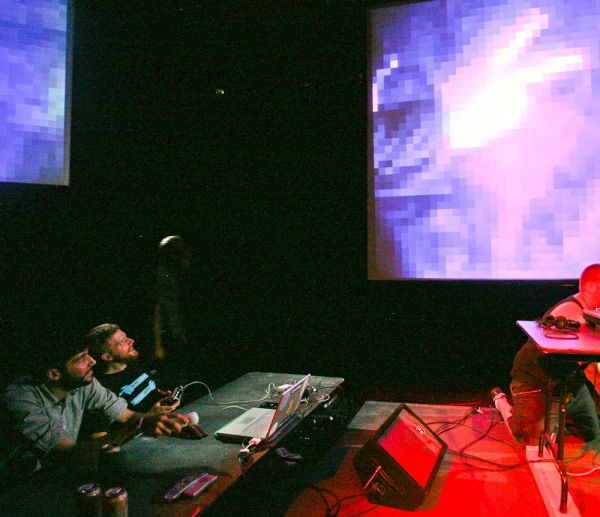 Thanks as always to Paul Amitai for organizing, and all the performers – Rev. Shines, Dam Funk, and Extreme Animals (who provided their own visuals for a trippy / amazing journey of a set that definitely resonated with my own New Age Syndrome.)
Lots more pics on Eyebeam's Flickr.
(p.s. I did the flyer illustration too!!!)